MKS PROMENADE Ezy Pedals
$ 100
Lightweight, removable pedals for your folding bicycles (e.g. Bromptons)!
Made in Japan by renowned pedal manufacturer MKS.
[box]
Compact & lightweight alloy body
Only 353g per set
Double-sided flat pedal for easy pedaling
Black colour
Cup & cone bearings
Made in Japan
[/box]
Inclusive of doorstep delivery (in Singapore only)! Onsite installation can also be arranged.
Acceptable payment modes: cash, credit card (via Paypal), DBS Paylah, or online bank transfer.
SMS/WhatsApp at +65-9820-eight-six-four-two for enquiries, email, or message us at www.facebook.com/808cycles.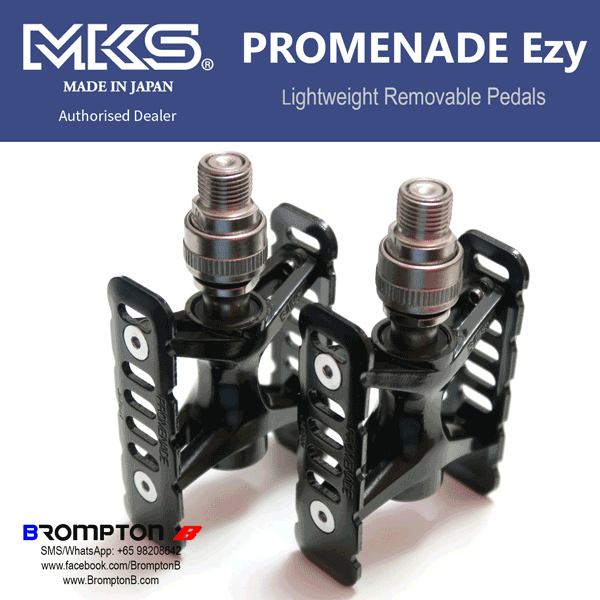 Only 2 left in stock